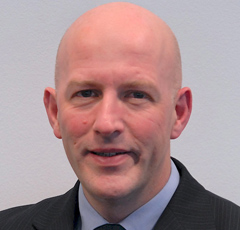 Neil Schofield
Managing Director
Neil Schofield is the principal of FMT Ltd., a UK-based company offering training services in the areas of treasury, derivatives, capital markets and risk management to financial institutions, central banks and corporations worldwide.
Neil was global head of Financial Markets training at Barclays Capital from 2001 to 2008. He teaches primarily on the rates business, covering all of the major asset classes and their respective derivative products from foreign exchange through to commodities.
Before joining Barclays Capital, he was a director at Chisholm-Roth Training for 4 years, where he was responsible for provision of training services for a number of blue chip global investment banks. Clients included Citigroup, Deutsche Bank, Goldman Sachs and JP Morgan Chase.
He started his training career at Chase Manhattan Bank, where he was originally employed as an internal auditor. Over a period of nine years, he conducted numerous internal and external training seminars including the Bank of England and the Federal Reserve System in the USA.
He has also held positions with Security Pacific Hoare Govett (now trading as Bank of America) and Lloyds TSB.
Neil holds a B.Sc. in Economics from Loughborough University and an MBA from Manchester Business School. He was elected as a Fellow of the IFS School of Finance (formerly the Chartered Institute of Bankers) in 1999.
Neil was appointed as a Visiting Fellow at the University of Reading ICMA centre in April, 2007.
He is author of the book Commodity Derivatives: Markets and Applications and Trading the Fixed Income, Inflation and Credit Markets both published by Wiley.
He is currently writing two books a co-authored book entitled "Trading inflation: markets, instruments and strategies" and a sole authored book "Equity derivatives: corporate and institutional and applications".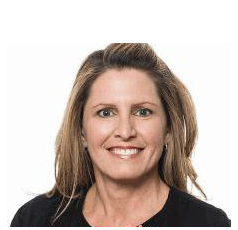 Karyn Dobin
Karyn brings over 25 years' experience in the financial markets to her stand-up, highly interactive training approach about the capital markets. A prior Fixed Income and Derivatives Sales professional, most recently Karyn held the position of head of Financial Product Training for North America at Morgan Stanley.
In Karyn's 15+ years delivering financial product and market training, she has held various roles as the head of training, covering global fixed income and equity markets, prime brokerage, securitized and derivatives products, teaching senior leaders one-on-one, to facilitating to over 500 participants. Her engaging and keep it simple approach has helped many to "finally" understand the basics of subject matter ranging from market economics to complex derivatives.
Karyn gained her financial market experience at Goldman Sachs, Merrill Lynch, CS First Boston, Drexel Burnham Lambert and Solomon Brothers, where her experience included Fixed Income Institutional sales, market research liaison, mortgage-backed securities financial engineering, prime brokerage, and financial product and analytic tools training.
Karyn was a member of the original team of four that designed, built and launched in 1990 the Bloomberg analytics system to analyze securitized mortgage-backed securities. She also held the positions of head of Structured Product Analytics and head of Financial Product Training at Thomson Financial.
Karyn holds a B.S. in Mathematics from the University at Albany, and a M.S. in Real Estate with a Finance concentration from New York University.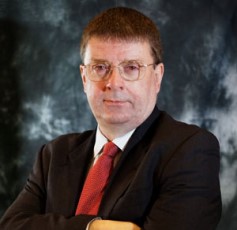 John D. Evans CFA
After growing up and studying in North America, John worked in the financial markets of both Toronto and, briefly, New York.  He then spent 22 years in London, first, working in the international financial markets and, later, training and teaching financial markets education, both academically and professionally.
John previously ran ICMA Executive Education for seven years growing the business from just three courses to a portfolio of over 25 courses and adding two diploma pathways. He was also instrumental in opening the doors to its financial markets training in Asia and remains active in providing advisory work but with an emphasis on cross-border business between Europe, Mainland China and the ten ASEAN nations
In 2013, as Asian capital markets continued to grow, buoyed by China, John moved to Suzhou, China and took a post as Professor at the International Business School Suzhou (IBSS) at XJTLU where he both designed and delivered a MSc Investment Management and built the first financial lab at a university in China.
John, in 2014, was one of the first to open a Wholly-Owned Foreign Enterprise (WOFE) in the Shanghai Free Trade Zone (FTZ) focussing on corporate finance for start-ups and SMEs.  He works as a consultant to various early-stage companies, collaborates with Incubators and Accelerators and now delivers a two-week seminar on Entrepreneurship.  A variation on the Entrepreneurship seminar has also been created for high school students to assist in their career guidance.
John has an Honours BA (Commerce and Economics) and an MBA (Finance major) from the University of Toronto. He later completed a Master in International Public Policy (MIPP) from Johns Hopkins University and is a CFA charter-holder and a Fellow of the Institute of Canadian Bankers (FICB). He is a member in the local CFA Societies in both London and Shanghai.  He is a dual Canadian – British citizen and resides much of the year in China with the balance in international travel for his work and training.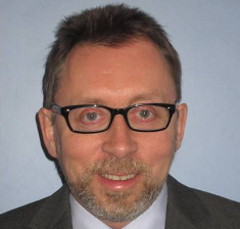 David Oakes
David delivers training courses in equity, rates, credit and commodity markets to financial institutions, securities exchanges, central banks, regulators and corporate clients worldwide.
David's recent projects have included:
Public courses in quantitative equity investing for a major financial data provider
Summer schools in equity valuation and alternative assets for international fund managers
Public courses in trading the yield curve
Training in measuring and mitigating counterparty credit risk for a major bank regulator
In addition, he provides graduate and continuing professional education for a number of global investment banks, including Barclays Capital.
David has been involved in financial markets training and consulting since 1993. From 1998 to 2004, he was Director of Academic and Professional Education at the ISMA Centre (now the ICMA Centre) at the University of Reading in the United Kingdom. He developed, managed and taught on the Centre's postgraduate finance courses and was responsible for professional education, including the ICMA International Fixed Income and Derivatives (IFID) Certificate and Operations Certificate. Prior to 1998, he was a lecturer in finance at Warwick Business School, the University of Reading and the University of Exeter, specialising in asset pricing and derivatives modeling.
David holds a BA(Honours) in Economics from the University of Alberta and an MSc in Economics from the London School of Economics and Political Science.
Peter Savill CFA
Peter Savill has been training independently since 1994 and has delivered courses in over 50 countries for financial institutions such as Citigroup, Deutsche Bank, JP Morgan Chase, Credit Suisse, Barclays Capital and Bank of America, for corporations such as Proctor and Gamble and Motorola, and for Central Banks including those of Brazil, Hungary, Zambia, Israel and Indonesia. He has also taught in business schools including MIT in Boston and Tsinghua University in Beijing.
Peter was closely affiliated with Citigroup's Asia Pacific Banking Institute (APBI) between 1993 and 2003 as a consultant. Between 1998 and 2002, he had responsibilities for the development of APBI's Financial Markets curriculum which involved designing and delivering training courses in the various aspects of financial markets.
Prior to his training experience, Peter worked for over 10 years in international banking in a variety of capacities around the world. Peter worked for 3 years in Sydney, Australia in FX sales and trading for Bank of America and then he moved to London where he worked for a further three years in various derivatives and capital market functions for Citibank. Subsequently, he had responsibility for Citibank's financial markets training in London and then New York. His final position before leaving to pursue an MBA was that of European sales and marketing head for Citibank's futures and broking unit based in London.
Peter has a B.Sc. (Honours) in Banking and Finance from Loughborough University in the United Kingdom, and an MBA from IMD in Lausanne, Switzerland, and is a CFA charter holder.